SoberLook.com
Brazilian real continues to deteriorate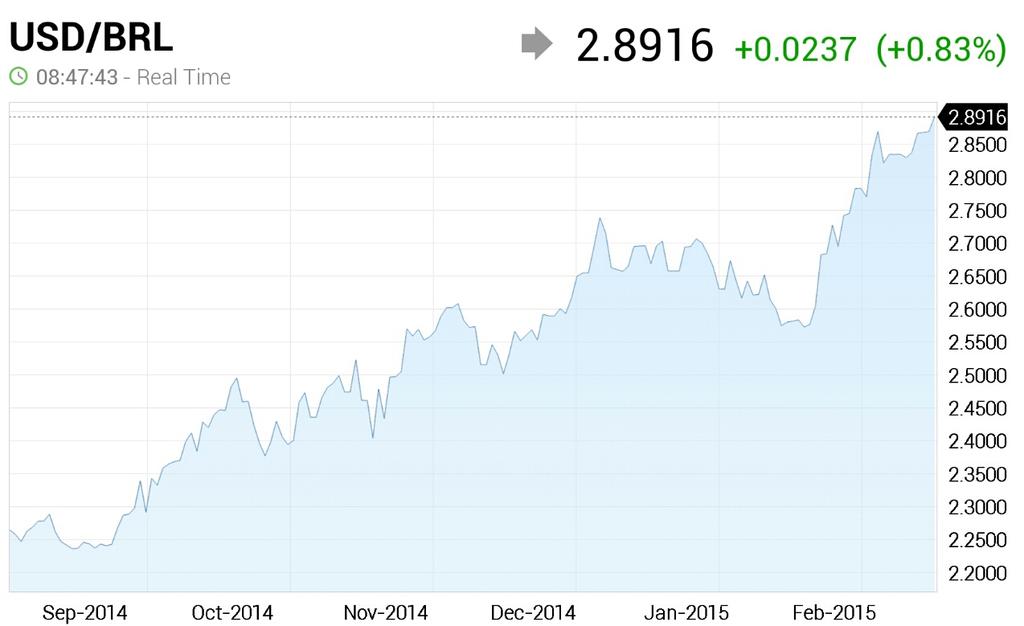 Brazil business confidence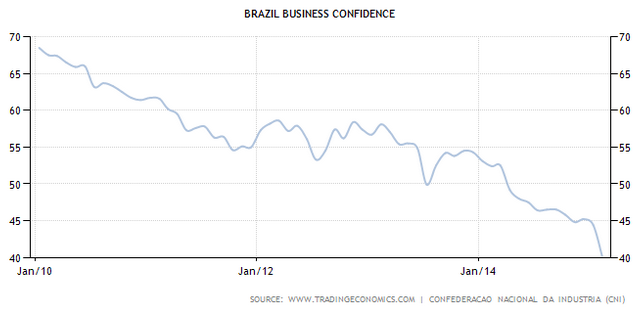 Singapore inflation rate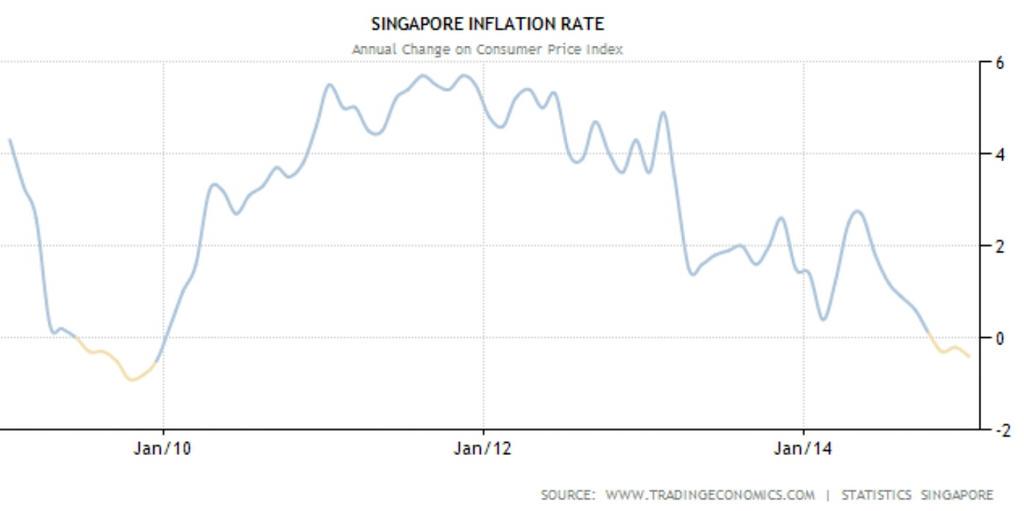 Existing home sales (US)
Mexican peso under pressure again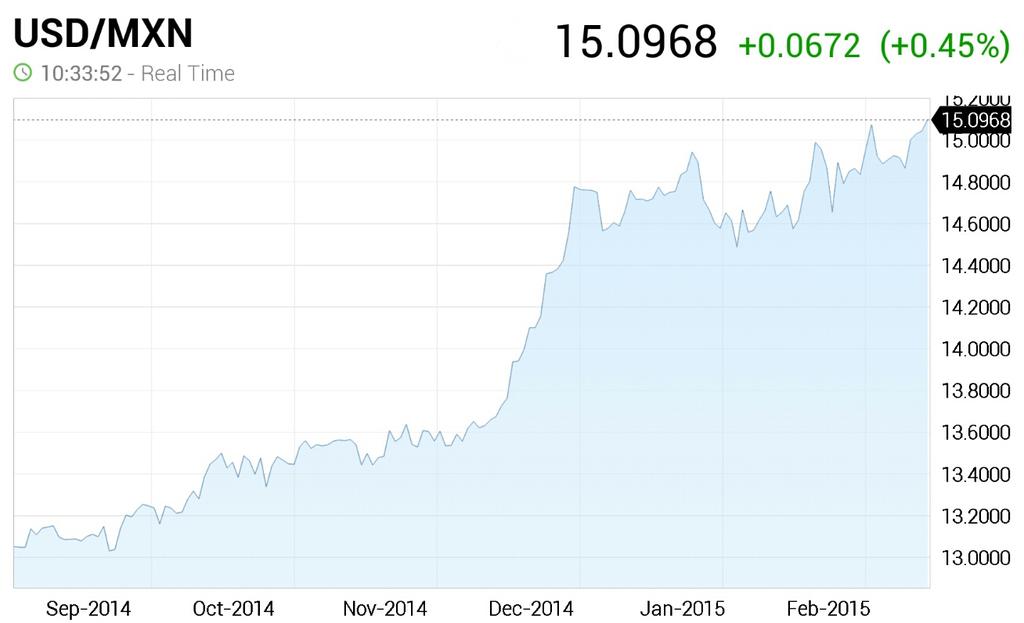 Dallas Fed survey of Texas manufacturing. Is the hit to the energy sector taking its toll?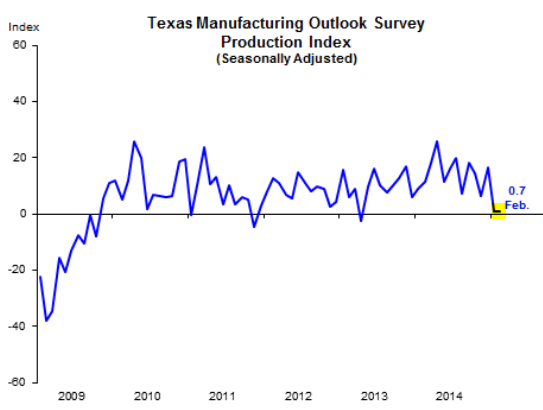 Ireland 10-yr government bond yield near all-time lows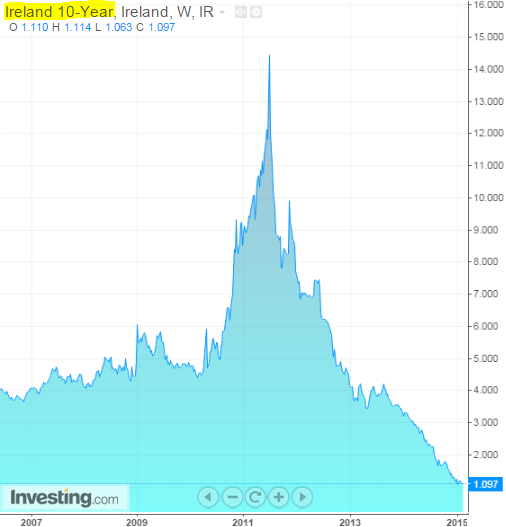 The yuan remains at the weaker end of the trading band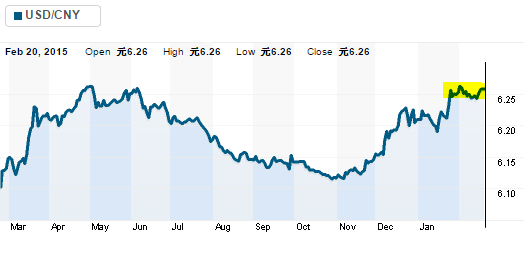 Canadian short-term government yields collapse on BoC rate cut expectations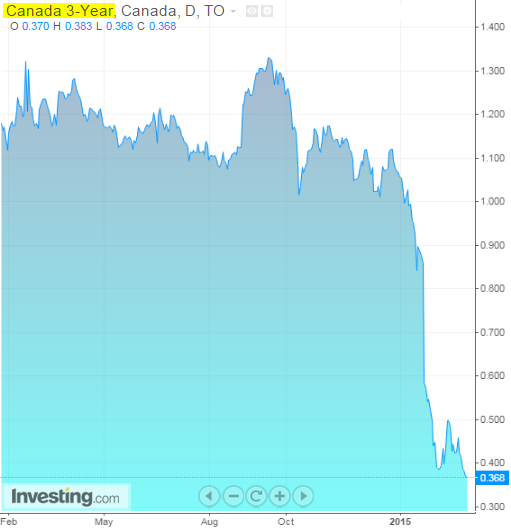 Canadian government yield curve inverted in the front end on lower rate expectations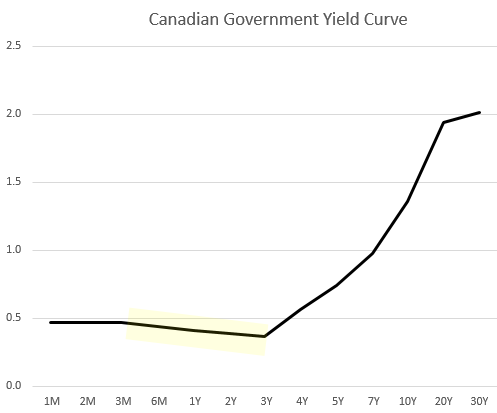 Someone made good money spreading the "emergency OPEC meeting" rumor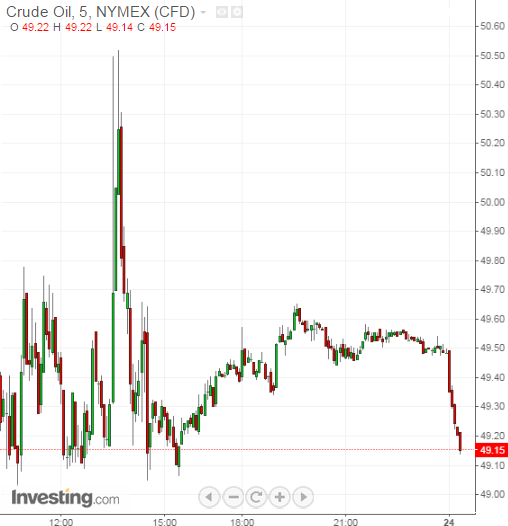 PBoC is having a tough time keeping rates stable, as interbank rates spike again ==> tight monetary policy

– BHP Billiton, the world's largest miner by market capitalisation, reported that its interim profits had fallen by almost half as prices for its most important commodities, which include oil and iron ore, slumped. (FT)
– Greek reform plans Eurozone finance ministers are expected toweigh up Greece's proposed reform plans today – the last hold-up to deciding whether to extend Greece's EU programme beyond Saturday. If the list proves unacceptable, the ministers will be summoned to Brussels to resolve differences in person. (FT)
– UK: no country for young men Young adults' living standards have been on the slide, pushed down faster by the recession, while pensioners have enjoyed a rapid rise up the income table. (FT)

Fast FT
– Bank of Israel cuts interest rates
– US home sales fall to nine-month low
– Dallas manufacturing disappoints – report
– Eurozone FM's to hold call on Greek reform plans
– New Zealand's inflation expectations lowest since 1999
– Japanese SME confidence remains in doldrums
– Eurozone inflation confirmed at minus 0.6%
– Oil whiplashed on Opec emergency meeting hope
– Fast Asia Open: Markets await Yellen
– Greek stocks jump 7 per cent on bailout hopes
– Greek reforms "sufficiently comprehensive" – EC
http://blogs.wsj.com/economics/
– Made-in-Japan Electronics Regain Competitiveness, Index Shows
– Australia's Frothy House Prices Make Another Cut Unlikely–At Least for Now
– Why Do Budget Forecasters Keep Getting It So Wrong?